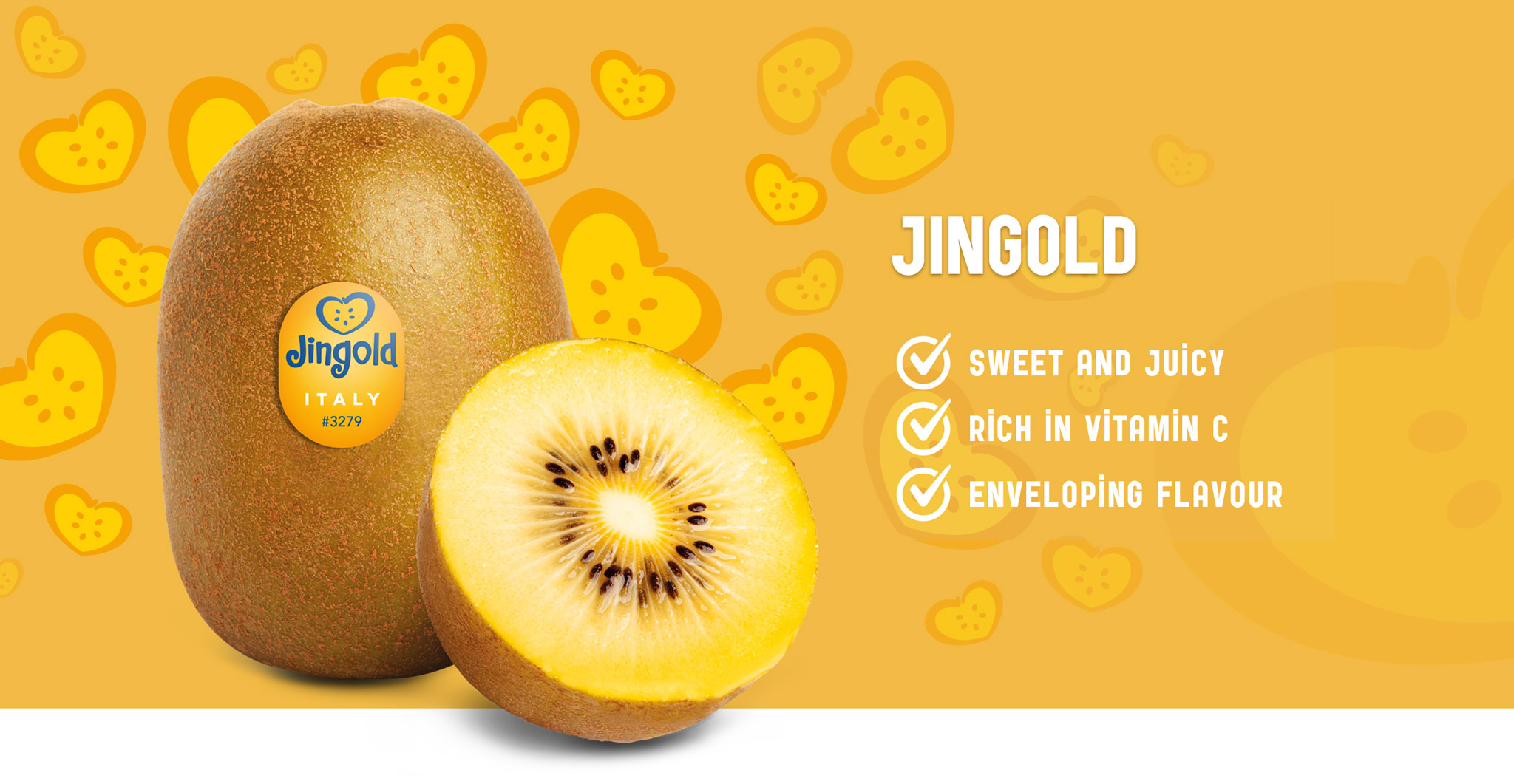 SWEET
Yellow Kiwi
Yellow kiwi is sweet and contains remarkable amounts of fibre and vitamin C; it is firm and juicy, with an extremely refreshing flavour, making it particularly well-loved by children.
It is a beautiful sight to behold, with its bright colour, reminiscent of the sun; it is easy to store, in your fridge at home.
APPEARANCE AND STORAGE
Yellow kiwi is ready to be enjoyed as soon as you buy it.

Its golden yellow pulp is light-coloured and soft. To stop them from ripening too quickly, store kiwis in the fridge, separately from other kinds of fruit. On the contrary, to speed up the process, place them in a paper bag together with apples, oranges, bananas or pears, at room temperature but away from direct sunlight.
JINGOLD BIO
100% natural

From our finest fields

In direct contact with nature
For lovers of nature and those who wish to immerse themselves in the Organic universe: a delectable kiwi with the same sweet, juicy and thirst-quenching flavour.
With respect for and a love of nature, all our kiwis are passionately cultivated free from fertilisers, in compliance with strict protocols in force, always guaranteeing the utmost expression of goodness. Choose the right kiwi for you, sweet and natural, or refreshing and original.
PROPERTIES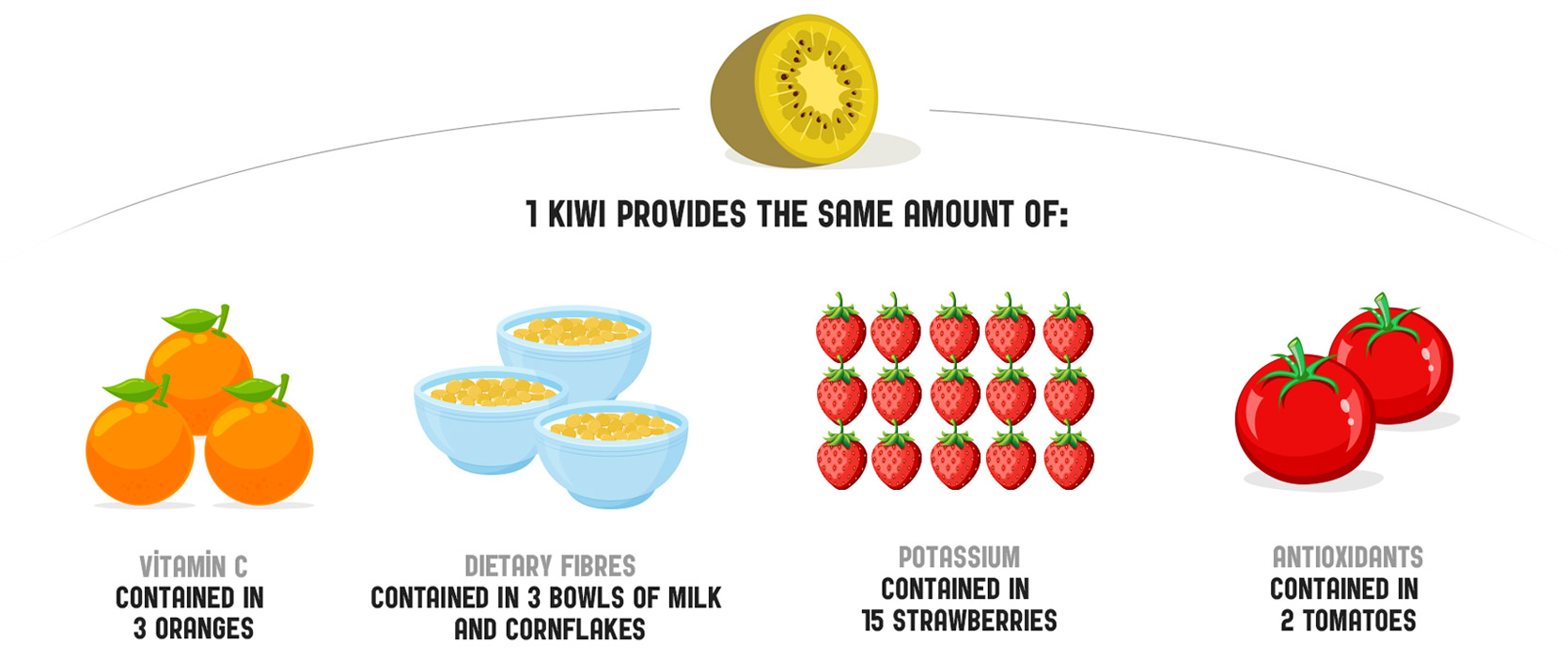 FLAVOUR
Yellow kiwi is perfect for delicately flavoured creations.