Jingold was created to protect and guarantee the flavour and excellence of a unique fruit: yellow pulp kiwi, a renowned product appreciated throughout the world for its inimitable taste and remarkable nutraceutical properties. The Jingold brand is synonymous with quality and superior production standards, a guarantee of certainty and trust for consumers. The heart and soul of Jingold are members of the group who in 2001 made the far-sighted decision to obtain the world exclusive for the production and commercialisation of the "Jintao" yellow pulp kiwi. In 2012 producers and retailers joined forces to create Jingold, a direct line connecting kiwi producers with the market. Its mission and philosophy focus on the utmost promotion of the commercialised product, in order to meet and exceed the expectations of customers and consumers, in terms of taste, quality, value and sustainability.
THE LAND AND PRODUCERS
The path of the kiwi, inspired by quality
From birth to consumption, kiwis follow a unique path, the path of excellence. This unique characteristic originates from the land of production and is upheld by the skilled hands of cultivators and producers. Expert agronomers select the best suited areas in Italy and around the world, for the growth of good and delicious fruit. Production occurs in both hemispheres, guaranteeing the market a constant supply each month of the year, for continuous, reliable and high quality distribution. The strong points of Jingold kiwi are: the skilled hands of producers, a modern approach to agriculture and continuous investments in techniques and fruit varieties.
AN EYE ON THE FUTURE
Jingold is a dynamic, future-oriented company which aims to keep apace with consumer requirements, guaranteeing maximum quality control. This vision has enabled Jingold to triumph in numerous achievements. Following on from its success with yellow kiwi, the company has broadened its offer with green kiwi, simultaneously expanding its production base, with over 500 production companies in different countries throughout the world.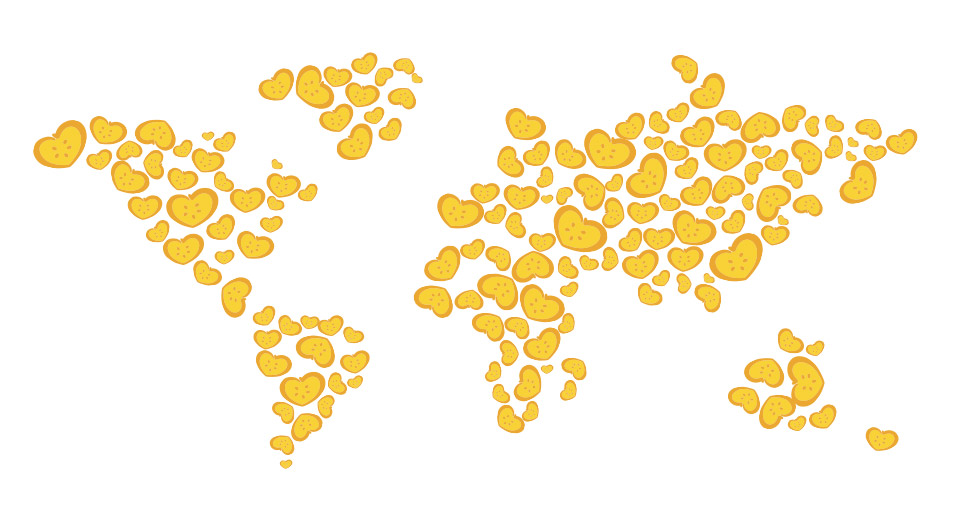 A KIWI FOR EACH TASTE
Today Jingold is the kiwi specialist, a reference point for the sector's professionals and consumers alike, enabling everyone to select the right kiwi, thanks to the extensive variety it supplies the market with. Yellow, green, red or organic…according to individual tastes. Jingold is always close to consumers, now it's up to you to choose the perfect kiwi!