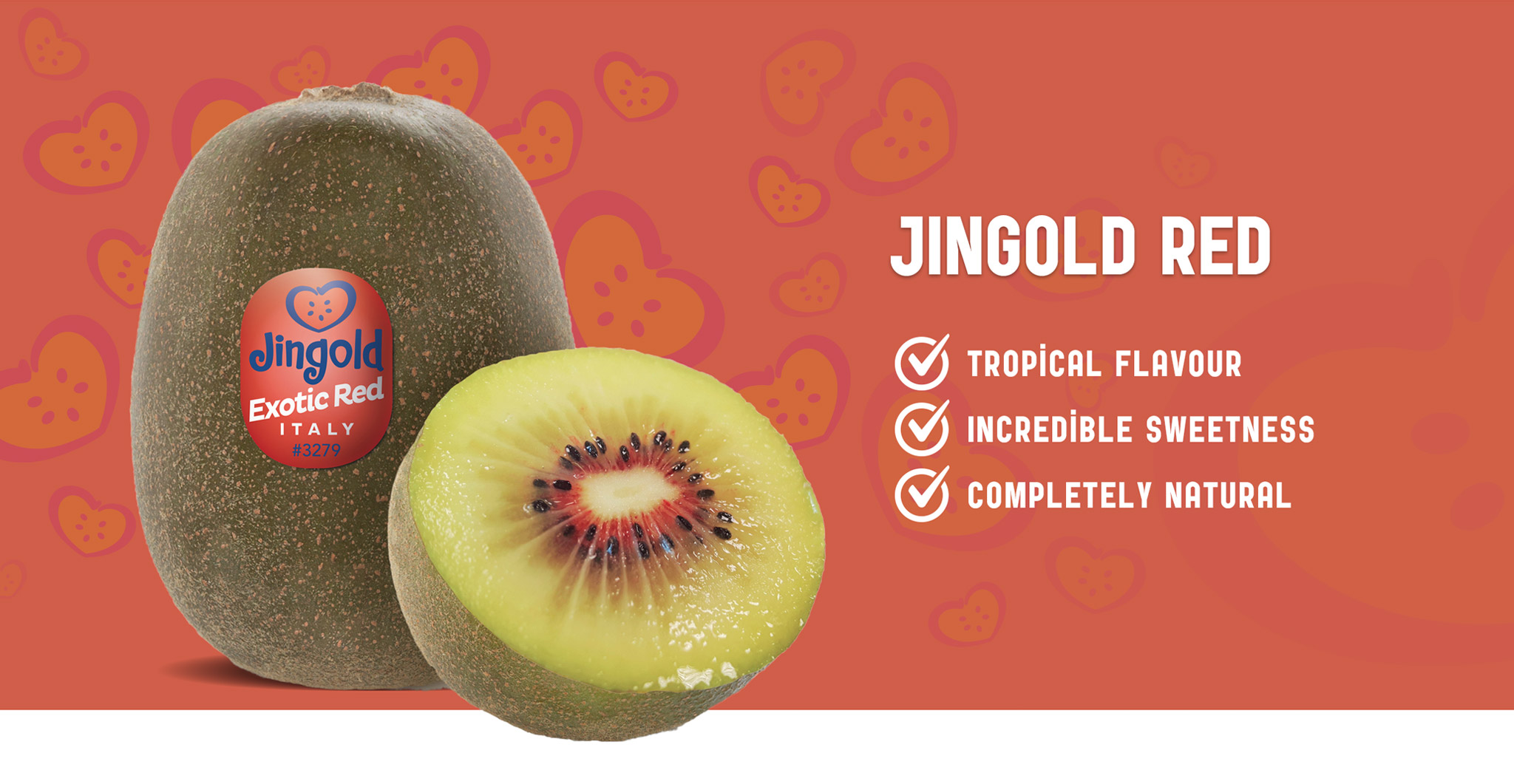 EXOTIC SWEETNESS
Red Kiwi
An extraordinary kiwi, characterised by a remarkable sweetness and a tropical after-taste, with excellent organoleptic properties.
Oriental Red© kiwi is a Jingold world exclusive, an absolute novelty destined to change the kiwi scenario. Originating from Chinese Academy of Sciences, the Red Dong-Hong Kiwi is an entirely natural product, cultivated by Jingold producers. It has unique organoleptic properties, excellent duration and Extremely sweet, making it especially popular among young consumers.
APPEARANCE AND STORAGE
Red kiwi is ready to be enjoyed as soon as you buy it.

Its external appearance sets it apart from green kiwi as its peel is smooth and slightly lighter in colour. Inside, its golden pulp distinguishes itself due to the presence of a red heart at the centre of the fruit.
PROPERTIES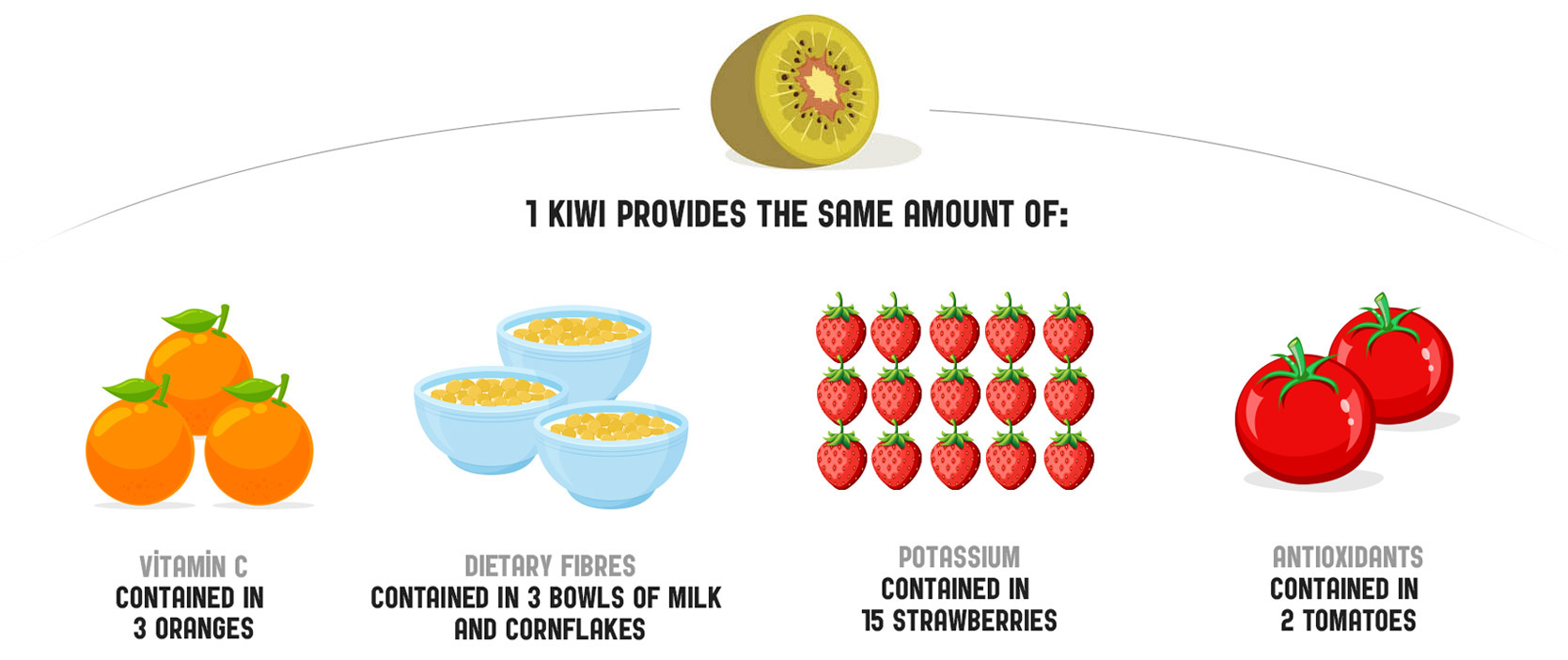 FLAVOUR
Red kiwi is perfect for delicately flavoured creations.