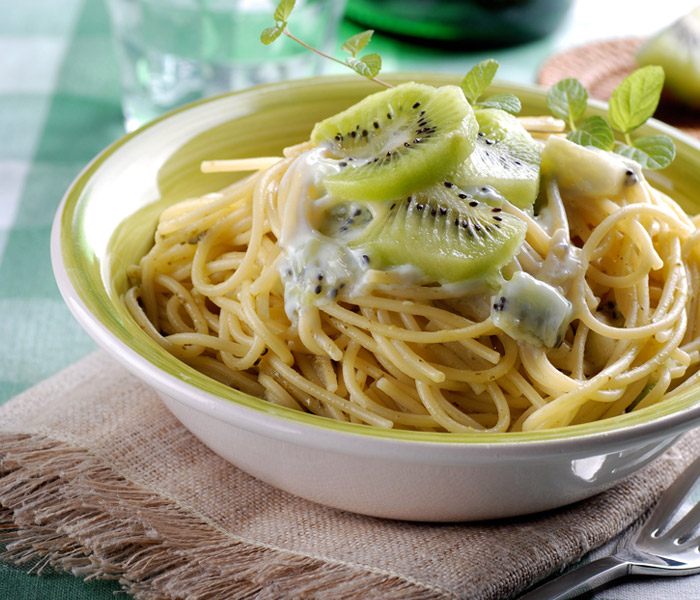 A new and tasty way of enjoying a traditional Italian pasta dish. The kiwi meets and enhances the seafood aromas, inebriating the palate with its freshness.
Bavette with kiwi and clams
INGREDIENTS:
300 g of bavette pasta
500 g of clams
200 g of monk fish
1 yellow Jingold kiwi
1/2 a glass of white wine
2 cloves of garlic
15 dried tomatoes in oil
Extra virgin olive oil to taste
Salt to taste
Pepper to taste
METHOD:
First of all, place the clams to soak in cold, salt water for about two hours.
After filtering and washing them thoroughly, place them in a large pan with half a glass of white wine, a clove of garlic and a drizzle of extra virgin olive oil.
Cover with a lid and cook over a low heat until the clam shells open. Filter the liquid, chop the remaining garlic and cook the monk fish. After about three minutes, add the drained dried tomatoes and finish cooking the fish.
Cook the pasta, drain it while still firm and add it to the fish, along with the filtered liquid used to cook the clams. Serve each portion with a few rounds of fresh kiwi.