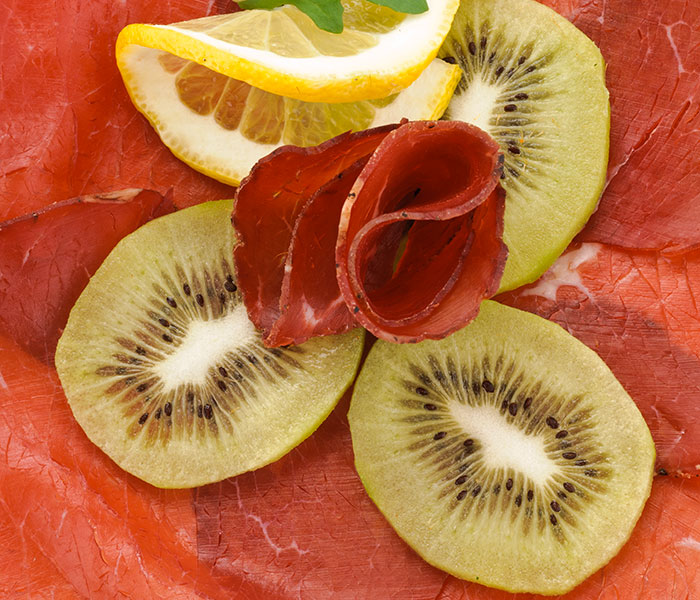 Quick to prepare and ultra light, these bresaola and kiwi rolls are ideal as a refined antipasto or when served alone.
Bresaola and kiwi rolls
INGREDIENTS:
100 g of bresaola
3 Jingold kiwis
100 g of stracchino cheese
Mixed salad leaves
Extra virgin olive oil to taste
Pepper to taste
METHOD:
Peel the kiwis and cut them into small pieces, then place them in a bowl with the stracchino and a pinch of pepper.
Mix everything carefully together.
Wash the mixed salad leaves. Now lay out each slice of bresaola and place some leaves in the centre and a spoonful of stracchino and kiwi mixture. Dress with a drizzle of extra virgin olive oil, roll up the slices of bresaola and close them with a cocktail stick. Serve on a bed of mixed salad leaves.