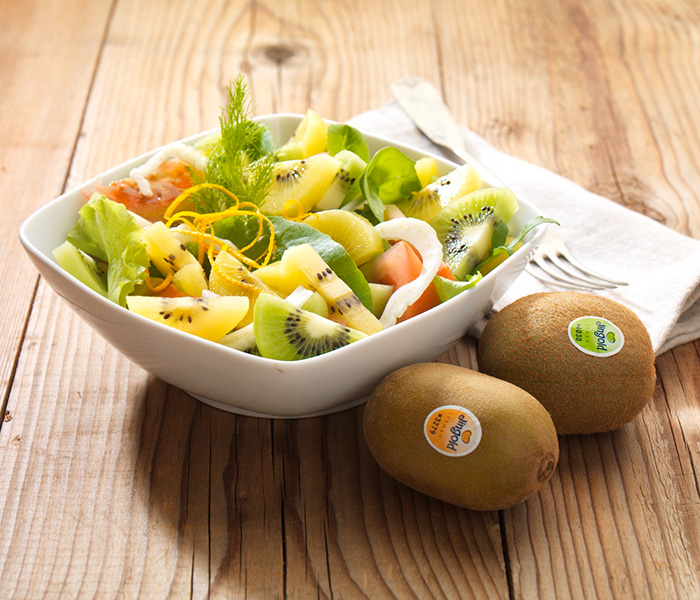 When is the best time to enjoy a delicious mixture of products from the garden? To be honest, no dish is as rewarding or as successful as fruit salad. This is why there is no time of day and no particular season for cutting and composing the perfect combination of fruit and vegetables.
Easy to make, this genuine dish requires just one special touch: that of the choice of ingredients. The quality and the origin of the products is essential to the success of the dish. In this sense, juicy and delicious Jingold kiwis are just perfect.
Fruit salad
INGREDIENTS:
1 bowl of your favourite salad leaves
2 small fennel bulbs (or 1 large one)
2 green Jingold kiwis
2 oranges
8 strawberries
salt and oil
METHOD:
Carefully wash the salad leaves, strawberries and fennels.
Dry the fruit and vegetables and choose a large container.
Peel the Jingold kiwis and the oranges and cut them into thick rounds. Dice the strawberries and fennels. Place everything in the container and dress with salt and oil.
If you want to add a more personal touch to the dish, add a drop of balsamic vinegar, then mix thoroughly.