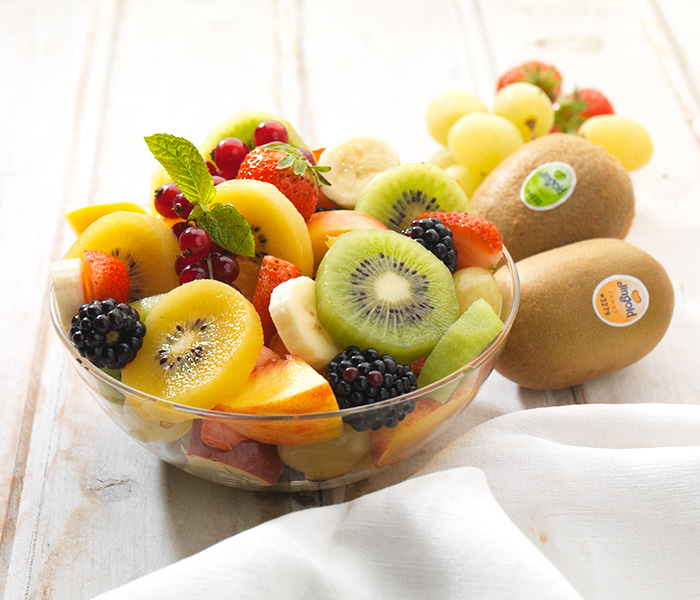 Make with fresh seasonal fruit only. Fruit salad is the undisputed queen of the summer table, also thanks to the beautiful touch of colour that it brings at the end of a meal or as a fresh snack. It is easy to prepare but requires some attention: always try to match acidic fruit with sweet fruit; never forget a sprinkling of lemon juice to prevent the fruit from turning brown; never serve it too cold.
Fruit salad
INGREDIENTS:
2 Jingold kiwis
10 strawberries
2 oranges
2 peaches
1 banana
5 blackberries
50 g of blueberries
3 spoonfuls of sugar
METHOD:
Carefully wash the selected fruit. As soon as you have finished, peel the peaches and banana, then the kiwis.
Now cut each piece of fruit into round slices.
When you have finished, place everything in a large bowl and sprinkle lemon juice and sugar over the ingredients.
Cover with Clingfilm and leave to stand in the fridge for about an hour, so that every single flavour has the chance to blend and fully amalgamate.
Serve the kiwi fruit salad with a ball of ice cream or with some fresh cream.