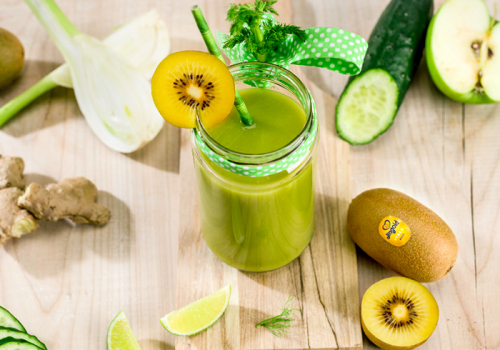 Let the season of smoothies and extracts begin!
To make sure we are in top form for the summer, here is a detox version that is fresh and revitalising, which you can enjoy whenever and however you like!
Preparation time: 10 minutes
Detox Extract
INGREDIENTS FOR 2 PEOPLE:
kiwi 200g
 fennel 100g
 ginger 30g
cucumber 40g
 lime 50g
 green apple 80g
METHOD:
Peel and cut the Jingold kiwis into small pieces. Then cut the fennel, cucumber and apple into pieces.
Blend everything to obtain a creamy and homogeneous mixture. Lastly, add the lime juice and a sprinkling of ginger.