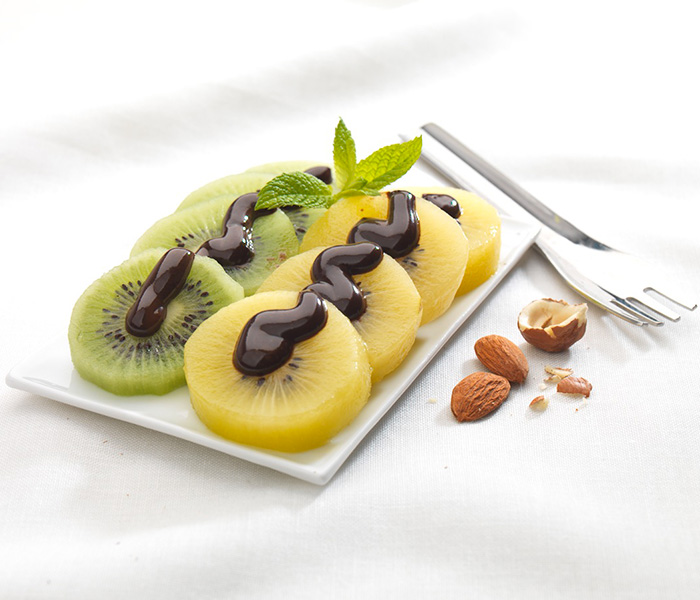 Very quick to make, this dish can be used on a variety of occasions: as the elegant end to lunch or dinner but also as a satisfying sweet snack.
It is simple and elegant to look at and this appearance reflects the basic yet richly flavoured ingredients. Serve on an all-white plate and let the colours of the kiwi capture both gaze and palate.
Jingold and chocolate
INGREDIENTS:
2 yellow Jingold kiwis
2 green Jingold kiwis
150 g of dark chocolate
METHOD:
Peel the kiwis and slice them rather thickly: if the kiwis are large, you will get four slices. Lay the kiwi slices on a plain white plate.
Now it's time for the chocolate. Melt the dark chocolate in a bowl over a pan of hot water, taking care to stir frequently to obtain an even consistency.
When the chocolate has a glossy colour, pour it over the kiwi slices.
Serve immediately, garnishing with a fresh mint leaf.