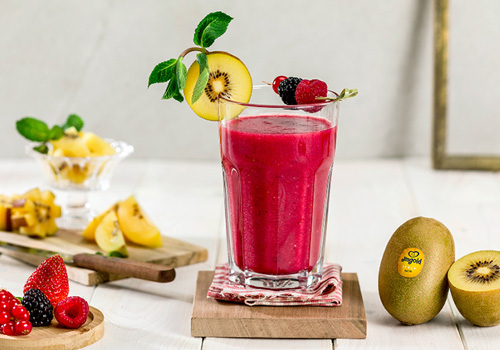 Kiwi, berries and… 5 minutes of your time: that is all you need to prepare this delicious smoothie, to enjoy at any time of the day!
Preparation time: 5 minutes
Kiwi and Berry Smoothie
INGREDIENTS FOR 2 PEOPLE:
Kiwi 200 g
Strawberries 150 g
Raspberries 50 g
Blackberries 50 g
Currants 50 g
PREPARATION:
Clean and cut all the ingredients into pieces. Blend in the mixer until obtaining a smooth consistency. Add just a little water or almond milk to taste. If necessary, filter the excess seeds with the help of a sieve.
Consume your smoothie as soon as possible to take advantage of all the nutrients.