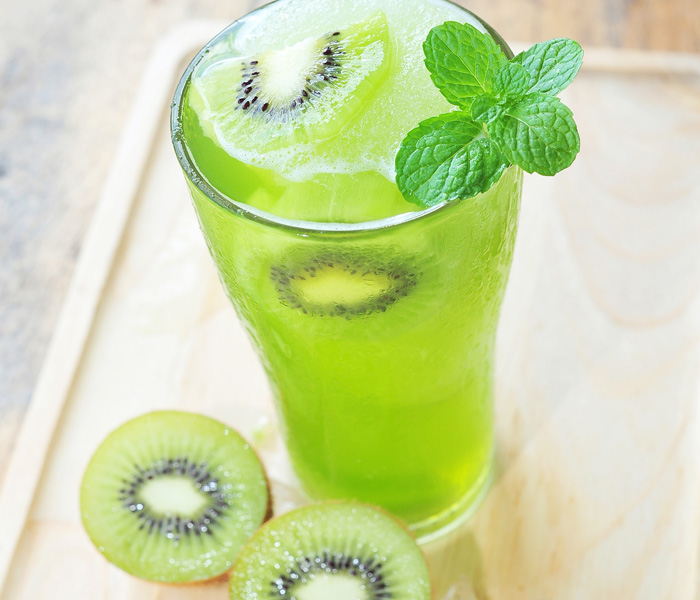 A fresh tasting, sparkling cocktail which rewards the eyes with fun, bright colours. Slightly alcoholic, this drink is thirst quenching and makes the ideal sweet summer cocktail.
Kiwi cocktail
INGREDIENTS:
Crushed ice
1/2 spoonful of peach liqueur
1 spoonful of pineapple juice
1 yellow kiwi
1 slice of pineapple
Sparkling dry white wine to taste
A few mint leaves to garnish
METHOD:
Peel the kiwi, slice it and blend it until compact and even. Mix in the puree obtained with the pineapple juice, peach liqueur and crushed ice. Peel the slice of pineapple, dice it and place it in the bottom of a cocktail glass. Pour over the blended mixture and a dash of sparkling dry wine.
Decorate with a few mint leaves and serve.