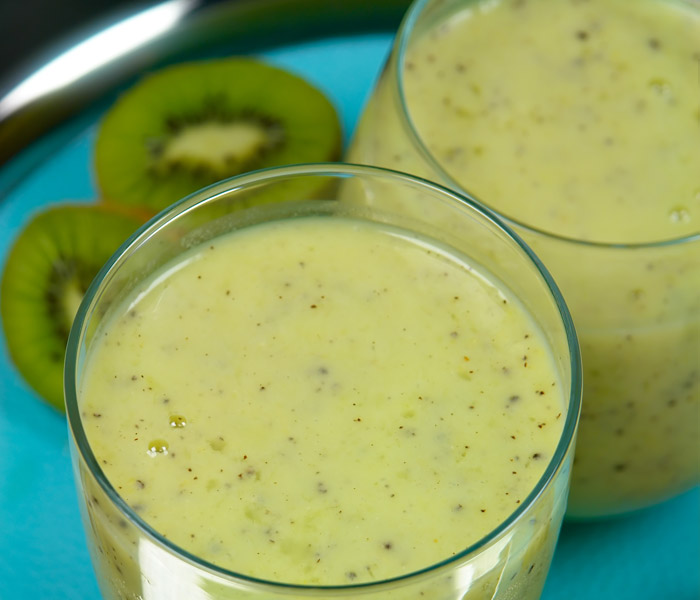 Very easy to make, this summer dessert is the perfect way to lightly end a fish or meat-based lunch or dinner. Cool and thirst-quenching, it can be the ideal solution for a quick snack too.
Kiwi Sorbet
INGREDIENTS:
400 g of kiwis
100 g of sugar
1 lemon
1 egg white
METHOD:
Pour half a glass of water into a pan and add the sugar. Bring to the boil over a high heat and cook for about three minutes until the sugar is fully dissolved. Take off the heat.
Now it is time for the kiwis: peel and cut into small pieces. Blend in an electric blender with the juice of a lemon until you have a mixture with an even consistency.
As soon as the sugar syrup has cooled, add it to the blended mixture and pour into an aluminium container which you must then place in the freezer for 30 minutes.
Whisk the egg white until firm and add it to the kiwi mixture, folding it in gently. Return to the freezer for another 30 minutes, then mix again. Return to the freezer and repeat this step three more times before serving.