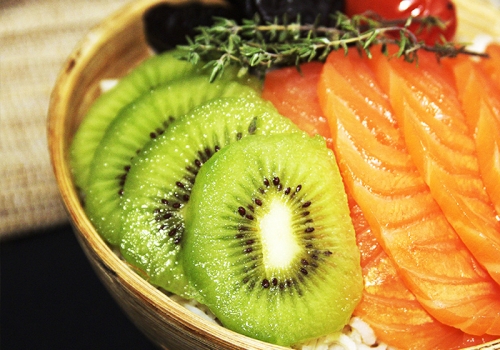 Discover how to prepare a poke bowl, the trendiest comfort food, in your own home!
Preparation time: 15 minutes
Kiwi and salmon poke bowl
INGREDIENTS:
•70 g basmati rice
• 1 kiwi
• Salmon sashimi to taste
• soya sauce
• lemon juice
METHOD:
Rinse the basmati rice several times to eliminate excess starch. Cover with water and cook in a pan until the rice absorbs all the water (12 minutes approximately).
In the mean time slice the fresh, previously blast chilled salmon, peel and cut the kiwi into small pieces.
Leave the rice to cool and place it in a bowl. Add the slices of kiwi and salmon; season with soya sauce and a few drops of lemon juice.